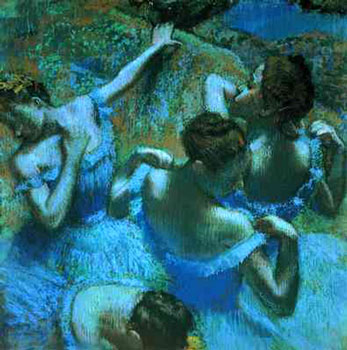 The joy of dancing
I stir from slumber,
music pervades me.
It caresses my soul.
And as if music itself
was my partner
it invites me to dance.
And I dance!
My body moves,
it plays the tune,
without any rules.
It forgets itself
and it becomes
an instrument too.
I close my eyes
the room transforms
into an open-air space.
Freedom takes over.
The clouds lift me up
and I twirl from one
tower of white to the other,
the sunbeams join too.
And I dance!
Did I think I was tired?
Did I fear my bones were rusted?
Did I linger in sadness?
Music has performed the miracle!
I am free, I am boundless, I AM.
My soul sings within my body,
my feet are light,
I glide over the floor,
which alternatively becomes
the clouds, the sky, a meadow,
the glistening ocean.
And I dance!
And when the music stops
my heart pounds in joy
and I smile to myself.
It's been so easy
to feel happy!
Music created harmony
and carried me away
to the land of bliss.
I danced!
Love, Margherita - dpm
[This message was edited by Margherita on Saturday September 13th, 2003 at 05:30 AM.]