quote:

No other balm for earthly pain
Is half so sure,
No sweet caress so filled with love
Nor half so pure,
No other soul so close akin that understands,
No touch that brings such perfect peace
As Mother's hands.

How true!
Happy Mother's Day to all the dear Mothers here!
From my heart to yours!
Forever grateful for my own Mother!
Love, Margherita
Mother and daughter by Gillian Harris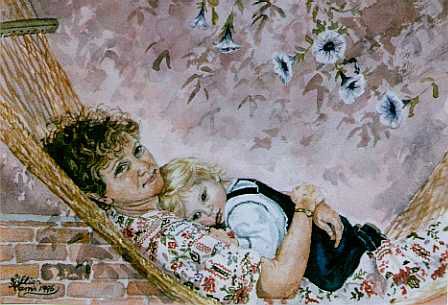 Flowers for us! ... and chocolate!